Armine Davison
Armine Davison was born abt 1893 in Worstead, Norfolk where his father was a shopkeeper on Church Plain. He was their only child. After attending Paston Grammer School in North Walsham (1906-1908) he became a journeyman gardener at Westwick Gardens, Norwich. 
Church Plain, Worstead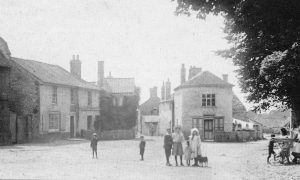 By 1914 he was employed in the gardens at Belton House. When war broke out he joined up straight away, as did many of the Belton gardeners. He enlisted in the Sherwood Foresters in Nottingham and served with them in France and Gallipoli. By 1918 he was with 11th Battalion, who moved to Italy after the Passchendaele Battles. He was a Corporal, with the interesting Regimental number 12345 and was awarded the Military Medal.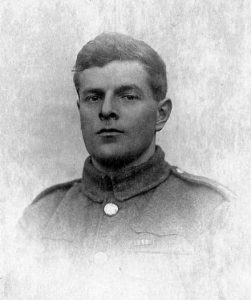 Armine was killed during the Battle of Asiago on 15th June 1918, aged 25. He is buried in Granezza British Cemetery. The death of Vera Brittain's brother in the same action later led to her writing 'Testament of Youth'.