John Mortlock
John Mortlock wa born in 1884 near Mildenhall, Suffok where his father was a gamekeeper.  By 1901 the family had moved to The Bank, Woodborough, Notts and John (now 16) was an agricultural labourer.  
In Jan 1910 John married Elizabeth Ogg at Duffus, near Elgin, Scotland. Their first child, John William was born in July 1910 in Foston (or Great Gonerby) but in 1911 the family were living in Burnt Heath near Hilton, Derbyshire, where John was working as a water bailiff.  Their daughter Alice was born there in Jan 1912.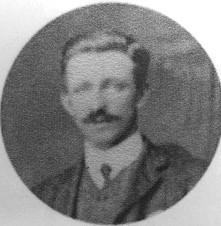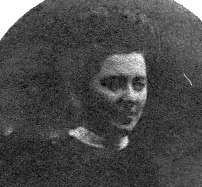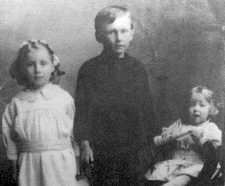 By 1915 they'd moved to Ivy Cottage, Marston, where John was a gamekeeper for Sir John Thorrold.  In Dec 1915 John volunteered for the Army Service Corps, but he wasn't called up immediately.  In the meantime, in Mar 1916 they had another daughter, Kathleen Elizabeth; but Elizabeth died 3 weeks later.  From then on the 3 children were looked after by John's younger sister Lily at Keeper's Cottage (between Marston and Barkston).  In 1911 Lilly had been a servant in Loughborough.  
John was called up in Jan 1917 and became a driver in the ASC, leaving the children with Lilly.   After a year's service in the UK he was sent to France in Mar 1918 and joined a Motor Transport Company, attached to 494 Siege Battery, Royal Artillery in the Anzac Corps. On 26 Sep 1918 he was injured by a gunshot wound in his right arm; he died on 2nd Oct at 55th Casualty Clearing Station and was buried in Doingt Communal Cemetery. His name is on the Marston and Syston war memorials.

Francis Handcock, headmistress of Thorold Charity, later wrote to Army Pensions asking that Lilly be given a widow's pension as she was looking after his children.   Lilly, who married in 1922, may have taken them to Doncaster as Alice and Kathleen both married there (in 1940 and 1941).  John William died in Doncaster in 1996 and Kathleen in 2003.