Leadenham War Memorial

Research to be added soon.  Here are the names:
WW1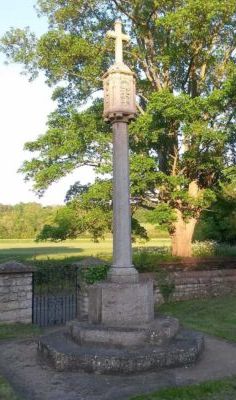 The southern gate to the churchyard on Cliff Road has a memorial stone to Trooper David Cooling, 7th Queen's Own Hussars.  He was killed in Hong Kong on 12th November 1955 and is buried in Happy Valley, Hong Kong Island.