Air Crashes around Caythorpe
12th August 1938 – Hilltop Farm
Two men from RAF Cranwell were killed when their Westland Wallace II (K6022) crashed on Caythorpe Heath at about 9.30am on 12th August 1938.  The crew were Pilot Officer F. A. Morant and Flight-Sergeant W. Waller, who had a wife and two children living in Cranwell village.
It was thought that they'd lost their bearings in dense fog.  However, they were seen by another pilot to be flying towards Cranwell above the fog bank and there was no distress call although Waller was in touch by radio with an operator on the ground. The crash was 50-60 yards from Hill Top Farm, first hitting a large tree then crashing into the edge of plantation, with other wreckage strewn over the adjoining field.
First on the scene were farmer Charles Theaker and Lewis Codd of Hough on the Hill, a painter who was working on the farmhouse.  Codd told the Grantham Journal:
"It was terrifically foggy, and we heard a plane flying about. It sounded to be low down in the valley there, towards the railway station, and we heard it coming nearer. Then heard a creaking in the trees, like a tree breaking, and the next thing was, it came bash into the trees of the plantation there. We thought it was going to hit the house. Then, of course, I slipped down the ladder, and Mr. Theaker came running along. We ran down to the spot to see if we could render any assistance, out she went off pop; there was a terrific explosion: she had burst up. It went up in flames, and couldn't get anywhere near it. The petrol tank burst, no doubt. I could just see one of the bodies through the flames: they lasted for about an hour, but it wasn't safe to go anywhere near it. Mr. Theaker tried to telephone for help, but his telephone was out of order. He went to the station; that one was out of order, too. So he got out his car and went off to Cranwell himself. They sent out the ambulance and a number of other airmen, and they removed the bodies. It was a tough job. One of them was pinned under the wreckage, and they had to tear it apart and practically turn it over before they could get them out. He was underneath, so we couldn't have done any good if the plane hadn't burst into flames."
Jack Atkinson, a young porter at Caythorpe railway station said
 "We were standing on the platform about half-past nine and we had heard a plane, but we couldn't see it. It was very foggy; you couldn't see anything. Then we heard a crash, and after that a long, drawn-out crash. There happened to be a lorry driver here— Joe Pauley, of Leadenham—and he drove us up there. We didn't know where it was, but we guessed right first time. When we got there it was burning. It had struck a large tree front of Mr Theaker's farmhouse, wrenched part of the tree away, and then it hit the other tree on the edge of the plantation. It must have gone up in flames right away, because, as near I can say we were there within four minutes after the crash happened. We happened to have a fire extinguisher on the lorry, and we used this, but it was no good. We could see the bodies in the flames, but it was impossible to get at them to get them out. We couldn't do anything. There was no movement at all.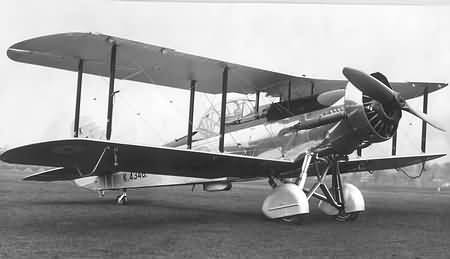 12th April 1944 – Hilltop Farm
A Short Stirling III bomber (serial LJ450) from 1654 Heavy Conversion Unit took off from RAF Wigsley (West of Lincoln) for a long night navigation exercise, with bombing practice at Bassingham Fen range (between Bassingham and Coleby).
Whilst in the range area at 1.25am, it was shot down by a German Me410. The aircraft crashed at Hilltop Farm, Caythorpe.  Of the 8 crew on board, 4 managed to parachute to safety, the other 4 were killed.
The farmer, Mr Theaker, erected a memorial at the crash site.
10th February 1945 – Caythorpe Station
460 Squadron was a Royal Australian Air Force bomber unit, equipped with the Lancaster Mk1 and based at RAF Binbrook. On Saturday, 10 February 1945, the Sqn had no operations so Lancaster PB812 was sent on a cross country daytime navigational training flight.  At 3.45pm, as it was returning to Binbrook it crashed next to Caythorpe railway station (now the recycling centre). It was seen to dive almost vertically into the ground with flames coming from both wings.  All 6 of those on-board were killed.  Some pieces of the aircraft were excavated in the 1970s and are stored at the Aviation Heritage Centre at East Kirkby.
In addition, Bomber County Aviation Research lists the following events around Caythorpe:
22nd September 1943 – Bristol Blenheim I L6760 from RAF College, Cranwell – Crashed during forced landing, following engine failure (another source has the crash site near Honington)

23rd February 1945 – Lancaster – No details recorded.
23rd March 1918 – Sopwith Camel B7242 from Cranwell.  Pilot killed

4th January 1940 – Hawker Hind K5408 RAFC  – Hit power lines whilst low flying