Lightfoot Family
Harriet Jane Berridge was born in Normanton in 1854.  In 1880 she married Henry Doubleday.  He was a farmer's son (born Clipsham, Rutland) and began work as an ostler, but in 1868 he'd been jailed for 10 years for raping Louise Watchorn, the 14-year-old daughter of one his father's employees at Colsterworth. In 1881 Henry and Harriet were living at 2 Bradleys Yard, off Welby Street, Grantham, where he worked as a labourer.
After Henry died in 1883 Harriet married Enoch Lightfoot.  He was born in Grantham and in 1881 had been employed as indoor servant on a farm in Sedgebrook.  He became an agricultural labourer and they lived in various places, including Lodge Cottages, Haceby (1891), Shepherds House, Temple Bruer (1901) and Walcott, Folkingham (1911, where he was a shepherd). By 1917 they were living in Honington.  Their children were:
John W  b. Grantham 1886

Mary E  b. Harlaxton 1887

Edward  b. Aseby 1900

Ruth  b. Hougham 1892

Walter Cyril b. Hougham 1894

Arthur  b. Navenby 1896
John W was farm labourer at Temple Bruer in 1901 (15).
In 1921 Edward was a horse keeper at Poplar Farm, Brattleby (near Scampton).  In May 1916 he joined the Royal Garrison Artillery.  After training on the East Coast he was sent abroad in Feb 1917.  In Oct 1917 he was badly wounded by a shell in his left leg and arm and admitted to No 3 Australian General Hospital at Abbeville before being transferred to City of London Military Hospital in Clapton. Due to his injuries he was medically discharged in May 1918 and joined the family at Honington.
At 18 Ruth was working as general servant for the Hickson brothers at Brandon Hall.
Arthur (14) was a farm boy at Walcot in 1911.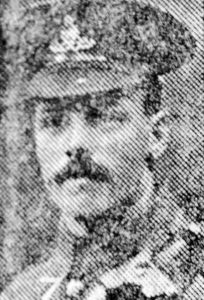 In 1911 Walter Lightfoot was a farm boy (aged 15) at Walcot.  He joined 2/4th (Territorial) Battalion, Lincolnshire Regiment in November 1914.  In April 1916 they were sent to Ireland to help defeat the Easter Rebellion.   After the fighting in Dublin settled down they moved to the Curragh.  They returned to England in Jan 1917 and moved to Fovant, but moved to France the next month and was sent to the front line south of the Somme.  They remained in the front line until being rested in June.  They missed the start of the Third Ypres (Passchendaele) campaign, but took part in the Battle of the Menin Road Ridge in September and then the Battle of Polygon Wood.  During the latter battle the Divisional HQ was bombed at German aircraft at night.  Private Walter Lightfoot was a driver in the transport section and was killed by a bomb at midnight on Sep 29th/30th.   He was buried at Brandhoek New Military Cemetery.   His name appears on the Honington War Memorial.