John Saxelby (1822-1909) married Elizabeth Farmer (1825-1907) in Hougham in 1845.  They were both from the village and he was a grocer.. Their children were
 

John

(1846 – 1910)

Mary Elizabeth (1848 – 1931)

Martha Ann (1851 – 1906)

Eliza (1853 – 1936)

William (1856 – )

Charles Abraham (1860 – 1944)
** Next Generation  **
Family of John Saxelby of Belton (1846-1910)
John married Eliza Morley (her parents were from Marston).  John was a joiner. The lived in Stockport for a while and then in Stuart St, Grantham before moving to Manthorpe.  By 1901 they'd moved to Belton, where John worked on the estate.  John died in 1910, Eliza died in 1941 (aged 92).  They had 4 sons:
William, born Stockport, c1877.  Died 1898

Charles Frederick, born Manthorpe c1882

John Henry, born Manthorpe 1883

Walter, born Manthorpe 1887
Charles Frederick followed his father's trade.  In 1901 he was living in Cambridge St, Grantham but by 1911 he was a joiner/carpenter on the Belton estate and living with his widowed mother in the village.   In 1912 he married Cicely Henrietta Hill in Battersea.  
Charles joined 6th Battalion, Lincolnshire Regiment on 31st Aug 1914.  The battalion trained in Grantham and he was promoted to L/Cpl.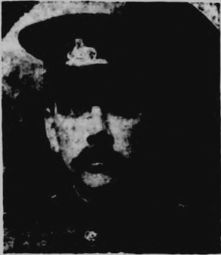 On 1 Jul 1915 they sailed from Liverpool to Alexandria.  Then via Mudros to Cape Helles on the Gallipoli peninsula.  After 11 days ashore they were withdrawn for a landing further up the coast at Suvla Bay on the night of 6/7th August.  On the afternoon of 7th they captured Chocolate Hill at Yilghin Bumu in a bayonet charge.
At dawn on 9th August they attacked again but were held up by rifle fire. They dug in until midday but suffered many casualties and were forced to withdraw because of the heat from fires in the dry scrub covering the hill.  Realising many wounded men were left behind in the burning scrub, Capt Hansen ran back several times to rescue wounded men, for which he was awarded the Victoria Cross.  
L/Cpl Charles Saxelby died in this action, but has no known grave.  He is commemorated on the Helles Memorial.
Cicely (his widow) originally came from Denton, where her father Uriah Wright, was the publican and a colourful character.  Her first marriage was to George T Hill, with whom she had a daughter, Jessie in 1899.    They lived in Denton, although they may have later moved to Belton, as George was also a joiner.
George died in Jan 1911 and Cicely married Charles Saxelby the following year.  She was around 10 years older than Charles.  Although Jessie's address was given, in 1915 Cicely was living at Grammar School House, Wakefield (Charles' uncle had moved to Wakefield).  She didn't remarry and died in the York area in 1954.
Jessie did well at school, initially in Denton and then at Kesteven Girls School in Grantham.  In 1911 she was boarding with a family on Manthorpe Road.  In 1915 she was living in Belton and qualified as a pupil teacher.  She left school in 1917 and spent two years at Leeds Training College.  In 1919, when she qualified as a teacher, her address was still Belton.