Ernest Drury was born in The Row, Sedgebrook, c1890.  His parents were Bavin and Betsy (nee Hunt from North Hykeham).  Bavin was from Wellingore and they had lived there before moving to Sedgebrook in the mid-1880s.
By 1901 the family had moved to West Street, Barkston.  Bavin was a yardman on a farm and 9 of their 12 children were still at home:
Sarah (27)
Walter (26) waggoner on farm
Joseph W (17) blacksmiths apprentice
Arthur (15) yard boy
John E (13) day boy on farm
Ernest (11)
Cecil (10)
Hilda (8)
Charlie (6)
In 1911 Bavin and Betsy were still in Barkston but only 2 children were still with them: Arthur (26) ironstone miner and Hilda (18) a dressmaker.  Ernest was living in Wilsford where he was working as a waggoner for George Bush at Waterloo Farm
During the Great War he was living in Barkston and working on Maj C De'Paravicini's farm (probably in Harrowby) when he joined the  Lincolnshire Regiment in Grantham.  He was wounded in action on Apr 26th 1917, returning to his unit in July. 
He was killed in action 2nd Battalion, on 21st October 1917, aged 29 years.  His mother received notice of his death from the Battalion Chaplain on 3rd Nov.  Another officer wrote to say that Ernest and his friend Private Metcalfe were killed instantly during an artillery barrage when a shell hit the trench immediately in front of them.  He is commemorated on the Ploegsteert Memorial and the Barkston war memorial.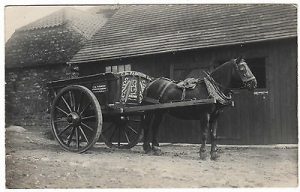 Brothers.  Three of his brothers also served in the Great War:
Cecil (born Sedgebrook c1890) was 25-year old horseman in Barkston when he volunteered for the Sherwood Foresters (Notts & Derbys Regiment) in Dec 1915.  He was mobilised the following April.   On 3 Sep 1916, a month after joining 19th Battalion in France, he was shot and reported missing.  Ten weeks later his parents heard that he'd been taken prisoner.  After being shot in both legs he lay on the battlefield for 2 days until he was picked up by the Germans.  His left foot was amputated.  In 1918 he was in Leeds General hospital and then discharged from the Army in June 1918  (aged 28) with a disability pension.   He became a smallholder in Barkston. 
In 1926 William Arthur Searson of Searson's garage was testing a motorbike at about 50mph on New Road when a tyre blew; he fell off and the bike went over a hedge into Cecil Drury's field.  Cecil died in the Grantham area in 1948.
Horace was an older brother (born Wellingore c. 1881) in Dec 1916 he was married an employed as a stockman by J Toulson in Barkston when he was granted a 2 month exemption from military service.  But by Oct 1918 he too was serving in France.
Jack (born Sedgebrook c1888) married Louisa Baker in 1910.  In 1911 he was living with his father in law in Wilsford.  He was also serving in France in 1918.
Other Family
Bavin died in Barkston in Dec 1931. 
Horace and his wife Harriet had 7 children including Arthur (born 1927).  Arthur spent most of his life in Barkston and served in the Royal Navy with the Pacific Fleet 1945-48.  He was a bricklayer and lived at the Old School House, West St until his death in 2014.