Local History
1870 description: BARKSTONE, a parish in the district of Newark and county of Lincoln; near the Great Northern railway, 4 miles NNE of Grantham. It has a post office under Grant ham, and a r. station. Acres, 2,083. Real property, £3,539. Pop., 540. Houses, 114. The property is divided among a few. The living is a rectory in the diocese of Lincoln. Value, £600.* Patron, the Bishop of Lincoln. The church is handsome. An endowed school has £17, and other charities £69.
Short history of Barkston School
1936 Railway Crash Report: Page 1 / Page 2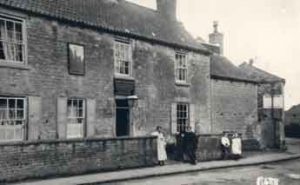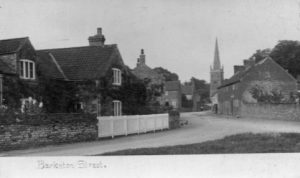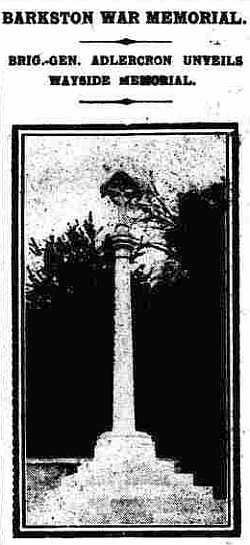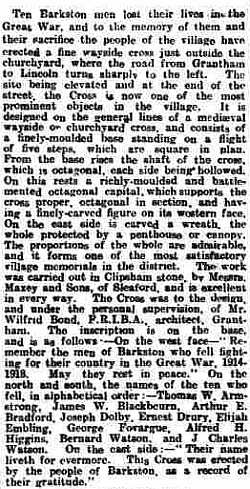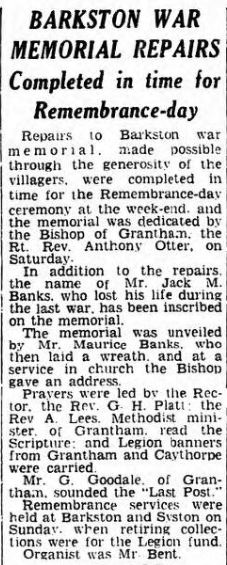 In 1917 a Roll of Honour was placed in the schoolroom at Barkston.  The War Memorial was unveiled on Sunday 22nd May 1921 by the Rev E. M. Charles.  The memorial was repaired in 1954.  In 2014, to coincide with the centenary of the war's outbreak, the memorial was cleaned and repointed.